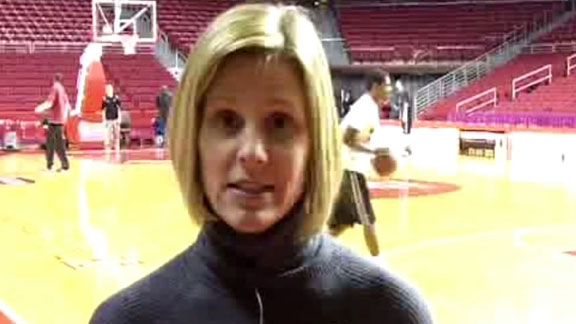 According to Dana O'neil at ESPN.com, UK could be penalized if Eric Bledsoe is ruled ineligible (which would not make a whole lot of sense because he was already ruled eligible) which could lead to forfeited games or even result in the Cats vacating the entire season.
The source (here we go again), with knowledge of NCAA rules was quoted in the article as "depending on the specific facts that come out."
The moral of the article is that with the recently changed rules, the NCAA now includes people associated with a particular prospect, that Bledsoe's rent payment could now be construed as an extra benefit, which in turn could make Bledsoe ineligible under NCAA rules.
At this point UK stated that they had no knowledge of Bledsoe's "illicit benefits prior to enrolling" and that Bledsoe had undergone rigorous review during the enrollment process for his grades.
Again, I am sticking to my guns on this one. Just because Memphis, USC, and Mississippi State had similar issues it doesn't mean this instance is the same. Right now everyone is citing sources, the University has no knowledge of an investigation, and the facts are still yet to be exposed.
All we can do is wait at this point and play the cards we are dealt. Of course Coach Cal's name is going to be plastered all over this and we will have to take the heat while we sit. The NCAA is slow as Christmas in their investigations and reprimands so it very well could be the end of next season before we learn our fate….