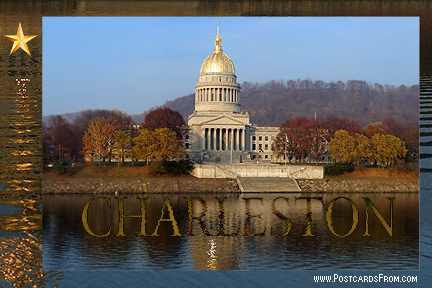 Happy Thursday, friends, and welcome to the Week 10 edition of This Week in Wildcat History.
The Cats enter this week with a well documented 4-5 record on the season, having dropped five of six after beginning Operation Win with three straight victories under Col. Joker Phillips.
The Cats will be facing a first time opponent this week – the Charleston Southern Buccaneers – but all is not lost Wildcat faithful, as the Cats roll into Saturday's contest riding a one-game winning streak against teams from the state of South Carolina.
And, while our boys in blue may not have suited up against Charleston Southern over the course of Kentucky football history, they have played in Charleston a handful of times.  We'll disregard the fact that those games were played in Charleston, West Virginia, and simply inform you that Kentucky is an even 2-2 in games played in the city of Charleston.  However, the Cats haven't traveled to the capital city of WV for a football contest since the 1920's.
Also, the Cats hold an all-time record of 1-0 against teams ending in "Southern," having laid the wood on something called Mississippi Southern back in 1949, winning by a final tally of 71-7 in Lexington.  We'll go ahead and assume that Mississippi Southern attempted to reverse their fortune after that game by changing their name to Southern Mississippi, but that would imply that we had done our due diligence on that subject and, quite frankly, I'm done researching for the day, so that may or may not actually be true.
This weekend will mark the 10th game of the 2010 season for the Cats, and the program has seen better weeks over the course of the past quarter-century.  During that time frame, Kentucky holds a record 11-14 during the season's tenth game.  Among the highlights of those 11 wins was a 10-7 victory over the Florida Gators in 1986 – the last time the gridiron Cats beat our rivals from Gainesville.  The lowlights include a 14-21 defeat in 1994 at the hands of…drum roll, please…Northeast Louisiana University.  Seriously.  Northeast Louisiana is now known as The University of Louisiana at Monroe, not that any of you really care.
On a positive note, the Cats may have gone 1-10 that season, but at least we beat Louisville.
Back to the topic at hand…
Kentucky enters Saturday's contest having amassed 4 wins and 3 losses on November 6 since 1950.  The 4 wins during that time period have come against Vanderbilt, Vanderbilt, Vanderbilt, and Vanderbilt.  Two of the three losses on 11/6 have also come at the hands of our friends from Nashville.  Rumor around the program is that Charleston Southern was substituted for the Commodores on this weekend's schedule in hopes of a competition upgrade for the Cats, but that has yet to be confirmed.
Until next week.