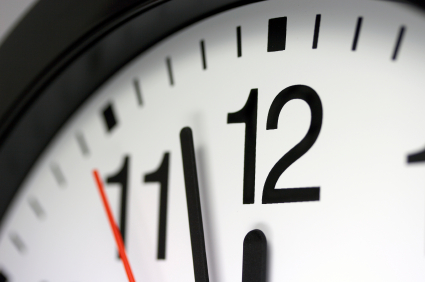 It is a very strange Monday for me.  We had a football game and basketball game over the weekend, and I don't feel as if we had either. I hope like hell that Joker and the football staff are able to move this program to the level it needs to be in order for us to have an interesting match-up in games like Saturdays.  I understand that most teams have a 'cupcake' late in the season now, but a "big name" would be fun to square off against late in the season. West Virginia, Notre Dame, Pitt, Missouri, Georgia Tech, NC State, or Wisconsin would be a couple of teams that I would like to see. We are not to the point where we can take an out of conference loss yet, but I think we are heading in the right direction.
If I have not expressed to you how badly I hate 12 o'clock games, I will try again.  12 o'clock games are the devil in my eyes. If you believe in the devil and hell, you understand how badly I hate 12 o'clock games, if you don't, you can probably imagine. When we play at 7:30, I am rushing my wife around like we are attempting to escape a natural disaster, you can only imagine how bad things are at 6 am. We are good at preparing the night before, but it never fails that I do something to increase our chances of divorce. I think that if that ever happens, I will be sending UK and the SEC my legal bill and my alimony agreement, maybe then they will change their scheduling policies.
I will start by giving some 'mad' props to the "die hards" who were tailgating bright and early in all of the lots surrounding Commonwealth Saturday. The tents were far and few between, but there was a decent amount of Cats fans out in the elements early. My wife (for now), my father and mother in-law (for now) and I got an early start.  We were sitting in the Chick-Filet drive thru at 8:30 am waiting on our chicken and biscuit platter. If you are a Seinfeld fan, you might remember the episode when Jerry reserved a rental car. He reserved a certain sized car, but when he went to pick up the car, they had none left. Jerry explained to the lady working the rental car desk that the main part of the reservation' is the 'holding of the reservation' of the car. My point is this…  If you work at Chick Filet and you take someone's order over the phone, why even ask the customer when they need their order filled by if you have no intentions of making that happen?  Look, you have a great product.  The mini chicken and biscuits are one of god's gifts to the southern United States, but give me a break.  We called 20 minutes in advance, so that you would have them done 20 minutes later when we arrived. You see, it is not the "taking of the order" that is the key, it is the "filling of the order" that is important. We will have a re-do on Saturday, love ya!
Other than the fire pit, the best part of our tailgate was seeing the entire military men and women spill into the Commonwealth area. Fort Knox did not send the rowdy trainees it normally sends, due to not having any at the moment. I always enjoy the chants and rowdiness of the soldiers, but was very happy to see the huge amount of National Guardsmen who made the trip to the game. My father in law is a retired Major in the National Guard and it meant a lot to him to have the armed services honored as they were. Since I was there with him, I would hope that I wouldn't have to hear the story of the day over and over again as I do most of his stories, but something tells me I will anyway.
As for the game…I was given tickets by a friend and decided to try them out instead of my normal end zone seats. They ended up being 6th row on the 45 yard line behind the Kentucky bench. When I read Randall Cobb's Tweet about how fans were yelling and criticizing his team, I was confused of how Randall could here the jeers from the crowd on game day. I am now perfectly clear on what Randal was talking about.  It is amazing to me that grown ass men, who sit only feet from the offensive and defensive huddles on the sidelines, think that yelling at the players and coaches at every possible opportunity helps things. I am about as obnoxious a fan as there is and I was embarrassed by some of the things I heard Saturday. This is an actual quote after Morgan Newton led Kentucky down for a score late in the 4th quarter, "If you would have put him in earlier we would have scored 200 points Joker!", and he was not joking.
Saturday marks our last trip to the Red Lot for the 2010 season. It is hard to believe, but it is all coming to an end for the football season. From what I have heard, UK has decided to introduce something called 'basketball' to it's student athletes to fill in the gap before the spring game in April.  I hope to see some of you Saturday morning; we have a few more TGR stickers to hand out and a few more fingers of bourbon to drink.  Hollar at your people!  TGR Baby! Gimme 5 cats!