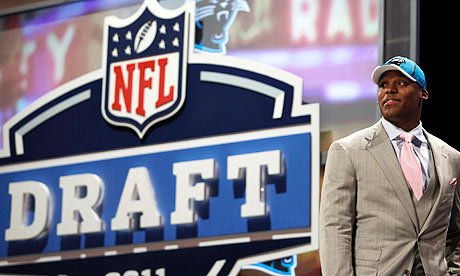 A day and night of dry weather was much needed around the TGR tailgating area. Having to tip over your drink to let the water out has become highly annoying.
– If you are sick of hearing people complain about how much money is being spent on the royal wedding because times are so tough, I am with you. Just because you are broke doesn't mean we all have to remove all forms of entertainment and fun from the world. This brings me to my first UK point… After Mitch Barnhart announced he would approach the school for a $3.1 million loan for new scoreboards and a new sound system for Commonwealth Stadium, professors became upset. Somehow, faculty and staff became incensed when it was proposed that the loan be made to the UKAA. The loan would be paid back, making it a loan and not a gift, and interest would be paid on the loan. I am guessing that many of the faculty and staff who complained about this are also bitching about the expense of the royal wedding. The UKAA will now finance the $6.25 million project with private funds.
– Brandon Knight made a trip to my hometown of Winchester yesterday to speak to the students of Conkwright Middle School. As any good Clark Countian would do, no matter their age, he was met with chants of "one more year!" While answering some questions put forth by students, Knight was quoted by Keith Taylor of the Winchester Sun as saying, "I'm still 50-50," he said. "I haven't really made a decision yet." If Knight returns to school, I want all of Big Blue nation to properly thank Winchester and it's residents.
– As was expected, the SEC dominated the 1st round of the NFL draft. 10 of the first round picks were from SEC schools, short only 1 from the conference's 1st round record of 11 picks done in 2005 and 1998. Randall Cobb could be the SEC's 11 draftee early in tonight's 2nd round.
– In a continuing attempt to kill all the fun and excitement of college athletics, theca Board of Directors has moved the date in which players have to withdraw from the NBA draft from May8, to mid-April. This end's the practice of exploring yore options without hiring an agent, and leaving open the option of returning to school. This new rule would make it impossible for Knight, Liggins, or Jones to possibly come back to Lexington.
– I hope that we will all continue to support the victims of the tornado outbreak, in and around Alabama. If you would like to help with the clean-up, call 1-800-RED-CROSS or text "REDCROSS" to 90999 to make a $10 donation.
I swear we will put the fun back in TGR, right after this post. Fertig is on the way with a post on his disappointing night of not being drafted. Ryan will also review Kate's wedding dress and her flower girl's hair. Keep it locked! C! A! T! S!