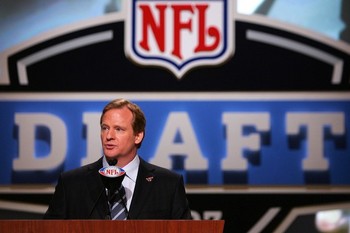 Normally Rob comes through on the "Looker of the Week" post but he was too busy this A.M. in front of the mirror working on his radio voice…..
It's been a wild and crazy 3-4 weeks for us Kentucky fans, from the roller coaster ride of a basketball season, to the Final Four, to the guys entering the draft, to the spring game, to Coach Cal pressing on the brand like none other, to Jorts doing promo tours in Whitesburg, we've about seen it all in a short amount of time.
Honestly, we've been looking all week for a "looker" to emerge and have been reluctant to dish it out because it's such a prestigious award. We thought about Ryan Lemond for his Rascall Flatts deal, seeing them in concert a fan record of 7 times, but decided that would be too harsh on a guy we only know through acquaintances. We also thought about giving it to the damn weather we've been having but feared some might mistake it for being negative to the misfortunes of many southerners.
Then Thursday night came and went and…………………. ding, ding, ding, ding! We have our looker!
The NFL Draft.
Seriously, most of us are football guys, we do the fantasy thing to a degree, but when it comes to the NFL something with me just begs to be desired. I guess that's the Bengals fan in me just sounding off but last night's NFL draft can be summed up in one word……….HORRIBLE.
Most of you probably wasted 3.5 hours of your life sitting in front of ESPN waiting to see who would go next. I can regretfully say I only could muster up about 1.25 hours of it before I had to turn it off. Teams passing on picks (Ravens), Cam Newton getting the number 1 pick when we all know he rode in on the $200k Bentley Auburn bought him, no running backs being selected until the 24th pick (Mark Ingraham – New Orleans), 7 minutes or whatever it was for each team to drag out who they were going to select when you knew it was going to be the next SEC guy on the list, and finally, each team passing up on Randall "Legend" Cobb.
It was miserable, all in the face of a looming lockout.
For this misery I and many of you have suffered through, the NFL draft gets the honors of being the TGR "looker of the week!"