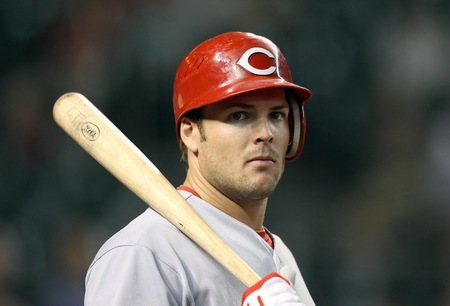 The weather this weekend is going to be hit and miss by all indications around Central Kentucky. Kinda like the sea salt French fries Wendy's is currently serving. I may start to go strictly baked potato…
– Tonight is sure to be one of the greatest nights in the history of Tailgate Review! Not only will it mark an end to the obnoxious NBA draft talk, it could also be the night in which my unborn child's rights are drafted by the Los Angeles Lakers. I have a tough time deciding which I am more excited about.
– Enes Kanter got some flack from idiot Louisville fans on Twitter about his statement to reporters that he thinks he is the best player in the 2011 draft. To those Louisville fans who opened their hole… I would attempt to deflect if I was not in the conversation too. Don't worry Louisville fans; Kentucky's Miss Basketball is on the way to rescue you!
– Demarcus Cousins joined John Wall and Eric Bledsoe in a group of ex-cats who had their contract option picked up by their current NBA team. Per the Kings, Cousins, who recently finished his rookie campaign with the Kings, averaged 14.1 points (.430 FGs,.167 3FGs, .687 FTs), a team-high 8.6 rebounds, 2.5 assists and 1.05 steals per game through 81 outings, of which he started 62. He set a new Sacramento-era rookie record for total rebounds in a season. Congrats to Cuz and my good friend, Towel
– Coach Cal hit the radio airwaves yesterday to give his plan for a large scale NCAA defection for all of the major conferences. Basically, Cal laid out plans for an "association" that had 4 major conferences (West, East, North, and South). Each conference would have 16 to 18 teams and players would be paid to play. Of course, this will NEVER happen, at least not in my lifetime, I am not that lucky. But, I do enjoy talk of leaving the NCAA high and dry to investigate Twitter. IF Kentucky's paranoia over the NCAA is reality…How hard are they going to be on cal now?
– RF edit: The US National Soccer team beat Panama 1 nil to advance to the finals of the annual Gold Cup. They will face Mexico in the finals on Sunday at the Rose Bowl. The two teams have won a combined 9 of the 10 Gold Cups played. The United States is unbeaten in 22 of its last 24 games in the Gold Cup, a tournament with 12 teams from Central and North American and the Caribbean.
We hope to have Fitz around today with his most recent take on the Reds and all things Chris Heisey. I now owe a dear friend of mine a 12 pack of Coors Light due to being wrong about the re-entry policy of yesterday's Yankees-Reds day-night doubleheader. You had to have a ticket from the rain out the night before to get into the night tilt, making me wrong. I hope your mountains are as blue as possible Patrick! C! A! T! S!